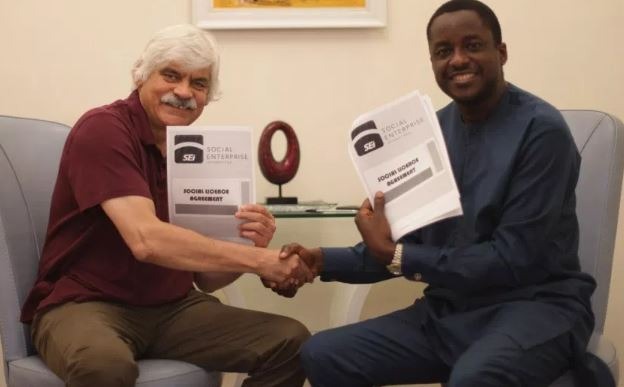 ForeMedia Group Plc Commence Trading
ForeMedia Group Plc, headquarters United Kingdom has announced to commence Trading by 4th June, 2019. This was stated after the Group boarding meeting on Thursday the 23th of May, 2019. The company will issue 2 million ordinary shares at 2 dollars 50 cents US Dollars equivalent to 2.00 British Pounds per unit Share.
Also, announced the appointment of Mr. Cliff Southcombe as the new board Chairman for ForeMedia Group.
Mr. Southcombe who is the co-founder of FairShares Inc and the Managing Director of Social Enterprise International. He is also an expert of Social Enterprise, FairShares and inclusive growth with a great drive for African development and African institutions.
According to the CEO, ForeMedia Group Plc, Hareter Babatunde Oralusi, This election has shown the zeal of the board of directors to take the company to Global standard.
ForeMedia Group Plc, is an African, International media and digital communication services company driven with the latest Technology. The company comprises of different platforms which include TVs, Magazines and Blogs to tell true stories and project the values of Africa to the World. ForeMedia Group Plc has introduced many brands including ForeTV, ForeTV News, ForeTV Sports, ForeTV Plus, ForeBlog, ForeMag, ForeMedia Events, ForeMedia Studios and a Social TV App, ForeLive.
ForeMedia is a Social Enterprise company guided with FairShares principles. The company is currently setting up subsidiary units in Nigeria, Ghana, Kenya, Ethiopia, South Africa and United States.