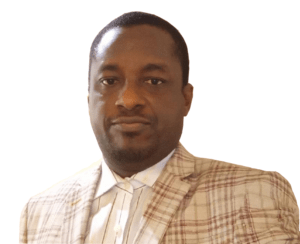 Hareter Babatunde Oralusi was born on September 28, 1971. He is a serial & social entrepreneur, a seasoned politician and philanthropy. He is the Founder and Co-Founder of ForeMedia Group Plc, UK, London School of Social Enterprise and Sustainable Economics, headquarters United Kingdom, Social Enterprise Academy, Africa and Nigerian Capital Development Fund. He strongly believes in making a significant impact on social and environmental change for sustainable development in Africa and the World at large.
Hareter was born in the city of Ibadan, Oyo state, Nigeria. He is a descendant and patriarch of the Hareter family of Ile-Ife, Osun State Nigeria. Has owned degrees' certificate that includes a diploma in Wirtschaft informatics at Humboldt Fernlehrinstitute and a master's degree in Human Resource Management and Organizational Development from PEF Privatuniversität für Management, Austria and Global Masters in Sustainable Business and Technology Entrepreneurship.
Hareter started an enterprise at the age of Fifteen (15), while still in high school, which involved production and distribution of locally-made body pomade. He soon became popular with the venture, which soon grew from small scale trading to large scale supply to major supermarkets in Ibadan, Nigeria. Using some of his business proceeds, Hareter floated a junior football club called "The Future" where he acted as a coach and goal keeper, the club went on to feature in various junior football competitions and won a number of medals in Oyo State at the time. In the early 1990s, Hareter left Nigeria for Austria to further his education and started a new beginning.
In his early career while in Austria, Hareter worked as a junior social worker for 2 years. He later moved up the ladder and adequately managed a team of social workers. In 1999 he became a Team Leader for the Rural Credit Agency, handling organizational and risk assessment of six regional rural credit operations as well as national programs. In 2002, he began a travels and tours business-Tuloh Travels & Tours in Central London, United Kingdom which grew to include chauffeuring services & chartered flight which covered routes from Europe to Africa.
From 2007-2010, Hareter served as a Senior Special Assistant to the Osun State Government, Nigeria on Water Resources and Rural Development. In 2009 he was also appointed into the board of Nigerian Labour Cooperative Society, and was promoted to Deputy Secretary General (DSG). He founded Nigerian Capital Development Fund (NCDF) in 2010 to support government developmental objectives. As a founder of the Nigerian Capital Development Fund he led development finance initiatives that worked together with World Bank, Central Bank of Nigeria, Nigerian Export and Import Bank, States and the Federal Government of Nigeria.
Hareter has been recognized by various organizations for his contributions to social economic and development globally. Some of the awards include; Edwin Enterprise Development Awards, Best African Young Entrepreneur Award in Austria in 2002, The Black Business International in United Kingdom, Entrepreneur of the Year Award in 2005, and The Solomon Foundation Entrepreneur Awards in 2006 with cash prize of £200,000 in the United Kingdom as well as the Award of Excellence in Social Development at the National Economic Development award, Abuja, Nigeria in 2010.