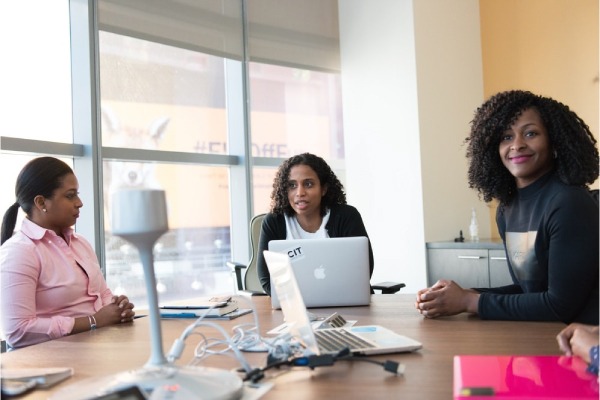 Tuloh International: A Go-To For Professionals Seeking Greener Pasture Abroad
The growing influence of the internet has given more traction to the popular cliché – the world is a global village. The web is creating opportunities for people of different hues across all regions of the world to relate effective for mutual benefits.
Apart from the world of knowledge where education has become more liberalized, creating more access with relatively lower costs, one other area where the internet has shrank the world further is in job mobility. It is much easier for people, especially the youth, to move across trades, and up the ladder of their chosen career by taking advantage of the deluge of information available on the internet.
Interestingly, the information don't come trickling, they pour! Thus, the frequency and its ubiquity can easily confuse any opportunity seeker. That is where institutions likes Tuloh International come into the stage to stand as a bridge between jobs seekers and their potential employers.
However, Tuloh International stands out among the park. In a world fraught with pretenders who take advantage of people's desperation for job, the company goes the extra mile to assist professionals in getting the right job anywhere in the world and help them settle for business at the soonest possible time.
Since it began operations in 1999, the international recruitment agency has developed a good reputation as it formed successful long-term relationships with its partners and clients by providing them with innovative designs and effective solutions.
It is more visible in the health sector where it helps healthcare professionals, including doctors, nurses, social workers, and care workers, from all corners of the world to fill lucrative vacancies outside the shores of their countries.
The United Kingdom has benefited more in its service as most of the recruits were offered placement in UK-based healthcare centres. In recognition of its efforts and capacity to do more, the National Health Service (NHS) of the United Kingdom accepted it into its code of practice for international recruitment list recently.
"We provide consultation services to international candidates on registering with UK professional regulatory bodies including NMC, HCPC and Social Work England. In addition, we also provide consultancy service on applying for UK NARIC's comparability of international qualifications and English language proficiency assessment," the company said about itself.
"We assist International Radiographers who are registered with Health & Care Professions Council (HCPC). In the UK Radiographers mostly work within diagnostic and therapeutic radiography services based in the NHS and Independent Hospitals. We provide start to finish assistance to candidates in their journey towards joining a UK employer," the company said about itself.
Part of the reasons Tuloh International is gaining ground among international job seekers is how it prepares them for their kind of desired job, and also go all out to ensure that they are not denied comfort as they takeoff with the job.
This it ensures through its global services which simplifies the immigration process for international professional migrates by taking the responsibility for all immigration requirements when deploying a workforce. It also makes effective use of the internet for the management of mobilization services.
Until recently when it acquired operation license in Zimbabwe, Tuloh International kept operational bases in the UK and Nigeria.